Greetings penguins,
Club Penguin has recently released a NEW membership card. This card provides your penguin a 3 month membership and is able to unlock the snowstorm suit. Take a look at the card: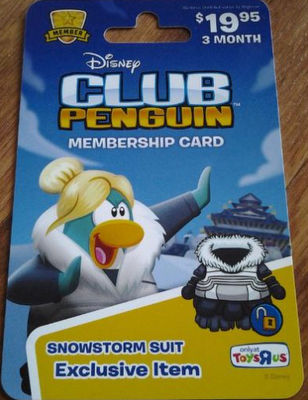 Here is how it looks without penguin and with penguin. I think the first one is fake but it gives you a general idea I guess.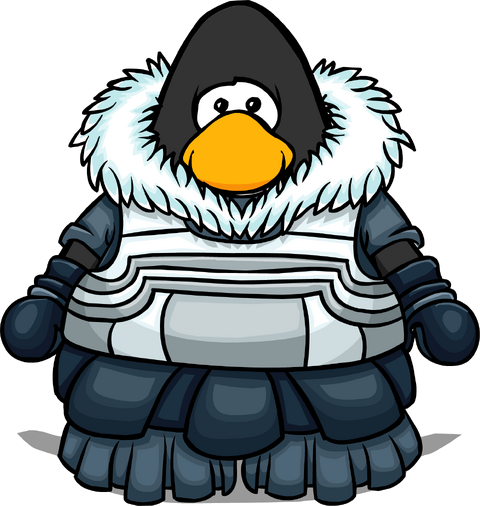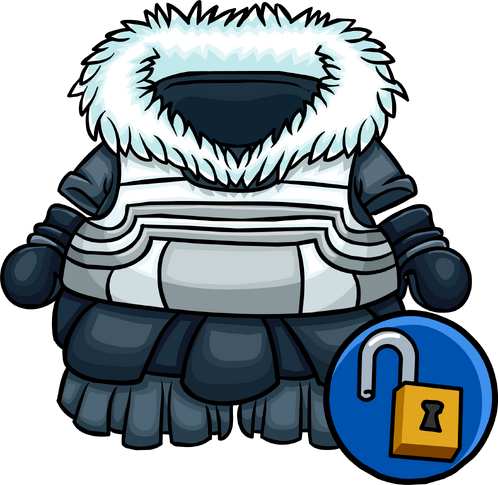 This membership card is only available at ToysRUs for $19.95 plus tax. This new membership card does look a little snowy doesn't it? It has the dojo at the background with a extra snowy scene and the new exclusive item is called the Snowstorm Suit. Do you think maybe this new membership card and item gets us suited up for the release of Card-Jitsu Snow? Leave a comment below with your thoughts! Feel free to use the images just give some credits. And don't forget to like below in the reactions tab!